Quality Assurance is central to everything that you and we do. We are ISO 9001:2015 approved
Spur Electron is an ISO 9001:2015 registered and approved company system which has been described as robust
All processes are controlled by Spur Electron internal procedures to ensure that quality, repeatability and traceability are controlled and maintained
Spur has been successfully audited by many of its customers and is recognised as an accredited supplier
Audits have been performed by many SME's, major space and aerospace companies, European prime contractors and Space Agencies
Modern space hardware is designed to operate under extreme environmental and hazardous conditions, often for many years, without the possibility of repair or maintenance.  It is therefore essential that such hardware is designed and built to the very highest standards of quality and reliability available within the budgetary constraints of a specific programme. Spur Electron are extremely conscious of these needs and have developed processes and procedures to ensure that we deliver services tailored to our customer's requirements. All processes are controlled by a Spur Electron internal procedures to ensure that quality, repeatability and traceability are controlled and maintained. Spur Electron is an ISO 9001:2015 registered and approved company and all operations are controlled by a robust Quality Management System built around the basis outlined within ISO 9000.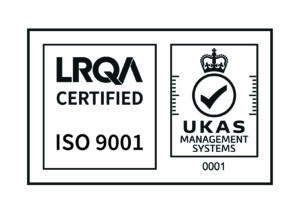 The Company has been successfully audited by many of its customers and is recognised as an accredited supplier by Space Agencies, major UK Space and Defence companies, European Prime Contractors and Partner Companies.
The Quality Management System, its implementation, monitoring and control are the direct responsibility of the Spur Electron Managing Director, Cathy Chandler, who is in turn supported by the Spur Electron Team of Quality Engineers, Production Specialists and Inspectors.